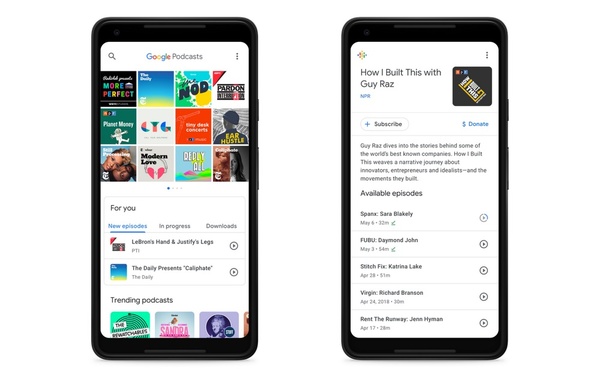 Google has launched Google Podcasts, a dedicated app for finding and listening to podcasts on Android.
Google Podcasts is available from the Play Store globally from today, and integrates with Google Assistant across your devices. It allows you to find and listen to your favorite podcasts and will also help you to discover new postcasts you might be interested in subscribing to through personalized recommendations.
Google Podcasts seamlessly syncs across a variety of Google products, including the Google Home. So if you're listening to a podcast on your phone during your commute home, you can resume it on your Google Home when you arrive.
In the future, Google hopes to be able to utilizes speech-to-text to provide automatic subtitling for the hearing impaired, or just for when you are on a noise, busy commute and have trouble hearing the audio. With Google Translate, such subtitles will be translated to other languages on the fly too.
The app is available to get
directly from the Play Store for Android 4.1 and newer
.