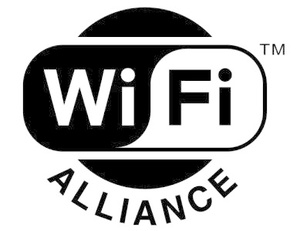 The Wi-Fi Alliance has introduced Wi-Fi Protected Access 3 (WPA3), providing wireless networks with their first major security upgrade in well over a decade.
WPA3 tackles some of the lingering vulnerabilities that have affected WPA2. For example, individualizes data encryption for each device protects against eavesdropping from within a protected network. Like WPA2, WPA3 comes in different flavors: WPA3-Personal and WPA3-Enterprise.

On WPA3-Personal, users will benefit from more resilient, password-based authentication even when users choose fairly weak passwords. Simultaneous Authentication of Equals (SAE) is also introduced, comprising a secure key establishment protocol between devices, to provide stronger protections for users against password guessing attempts by third parties.

WPA-Enterprise kicks up the security a bit further by providing the equivalent of 192-bit cryptographic strength. As suggested by its title, it is made for deployment when data is particularly sensitive, such as in government facilities or a corporate environment.



Also introduced is Wi-Fi CERTIFIED Easy Connect, which comes about in time for the Internet of Things (IoT) and smart homes. It makes it possible to securely add devices to a WPA3 protected network even if the device has limited or no display capabilities at all. It achieves this by adding the device using another device with a more robust interface, such as a smartphone, by simply scanning a product quick response (QR) code.

"The evolution of Wi-Fi to stay ahead of market needs has been critical to it remaining one of wireless technology's greatest success stories," said Phil Solis, Research Director for IDC.

"Wi-Fi Alliance has been instrumental in Wi-Fi's evolution, and diligent about delivering Wi-Fi CERTIFIED programs so users and a variety of markets can rely on the convenience of Wi-Fi connectivity and security to meet their needs."

Support for WPA3 will roll out as new devices, or potentially device updates, are pushed out by manufacturers. Eventually, devices will need to support WPA3 in order to be certified. Of course, interoperability will be maintained with WPA2.