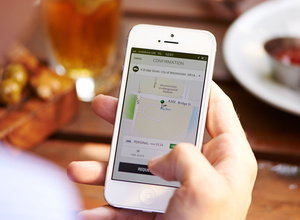 Uber users in London can relax because the service will continue to operate for at least 15 months following a Magistrate's decision.
Uber had been appealing to the Westminster Magistrates' Court this week after it was denied a five year operating license for London in 2017. Transport for London (TfL) claimed that Uber was not "fit and proper" when it refused to renew its license to operate in the British capital.
The U.S.-based taxi app continued to operate in London while it was appealing against the decision. In Court this week, Uber insisted that it has changed its company culture and its ways, and changed its policies toward key areas like the reporting of alleged crimes to police.
Westminster Magistrates' Court, Chief Magistrate Emma Arbuthnot said that Uber
can now be considered "fit and proper" for service in London
over the next fifteen months.
"We will continue to work with TfL to address their concerns and earn their trust, while providing the best possible service for our customers," Tom Elvidge, Uber's UK general manager, said while welcoming the Court's decision.