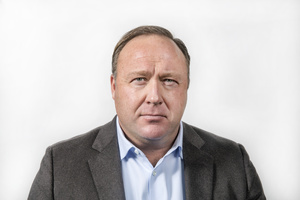 In a seemingly coordinated manner, multiple platforms have removed content from Alex Jones' Infowars outlet, citing violations of terms of service.
Podcasts and channels from the Infowars outlet disappeared from services run by Apple and Spotify, whilst Alex Jones' personal YouTube account was closed down for
"violating community guidelines"
. Jones' personal Facebook page was also taken down.
According to Facebook, the page was removed for,
"glorifying violence, which violates our graphic violence policy, and using dehumanizing language to describe people who are transgender, Muslims and immigrants, which violates our hate speech policies."
Spotify explained the removal of podcasts from the Infowars outlet as punishment for,
"repeated violations of Spotify's prohibited content policies."
Responding to the coordinated removal of Jones' and Infowars' content, Paul Joseph Watson claimed that the timing of the removal was intended to
affect the upcoming midterm elections
in the United States.
Facebook bans Infowars. Permanently.

Infowars was widely credited with playing a key role in getting Trump elected.

This is a co-ordinated move ahead of the mid-terms to help Democrats.

This is political censorship.

This is culture war.https://t.co/HkGOdjxhhk

-- Paul Joseph Watson (@PrisonPlanet) August 6, 2018
Watson is the editor-at-large at Infowars.