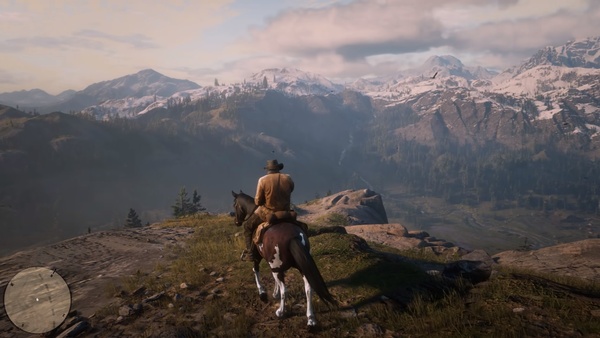 Rockstar Games is teasing us again ahead of the release of the eagerly-anticipated Red Dead Redemption 2, dropping an official gameplay trailer that shows off the gorgeous world within.
We had already been treated to some shorts of the gorgeous landscapes and environments that will be present in Red Dead Redemption 2, and now Rockstar has given us a taste of the gameplay we can expect. It shows us life in the gritty but stunning American Old West in 1899, during the decline of the age of gunslingers and outlaws.

From outlaw Arthur Morgan's point of view, the player will roam this open world environment with seemingly endless possibilities for interaction and activity. Retained, though improved, from the 2010 original is the Honor system which will allow you to determine Auther's moral compass as you interact with NPCs and come across unseemly situations. You will have a choice of how to react to events you witness and this will determine much about your character.

Combat has been greatly improved since the original game to be more immersive and realistic. Firearm usage is made to feel more accurate right down to the recoil and kickback. The deadeye targeting system which allows the protagonist to aim at multiple individuals in a slow-motion sequence has been improved.



You will encounter enemy gangs and have to deal with that threat, and even can indulge in side activities including fishing it would seem.

They say a picture is worth a thousand words, so it is best to view this stunning environment for yourself and become even more eager for October 26 to arrive already!