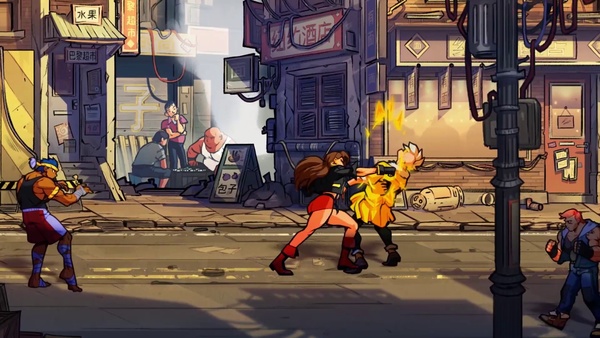 If you need a dose of nostalgia from the history of gaming today you could do no better than watching the new reveal trailer for Streets of Rage 4.
Lizardcube, Guard Crush Games and Dotemu have teamed up to bring a sequel to the legendary Streets of Rage series that ate way too many hours of your childhood. Streets of Rage 4 builds upon the classic trilogy's gameplay with new mechanics, a fresh story and a gauntlet of dangerous stages with a serious crime problem.
It features hand-drawn visuals following on from Lizardcube's Wonder Boy update released in 2017.
There are precious few details available other than you can play two-player co-op as either Axel Stone or Blaze Fielding. Old head Streets of Rage players will be begging for Yuzo Koshiro undoubtedly. We have no idea what consoles it will appear on but Switch is extremely likely given the success of Wonder Boy.
Give it a look:
More Info:
www.streets4rage.com