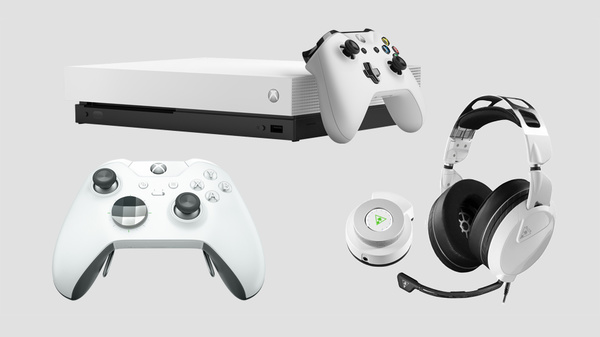 Microsoft has revealed it will release an Xbox One X console and Xbox Elite Wireless Controller in white.
The Xbox One X console in white will be part of the Xbox One X Robot White Special Edition Fallout 76 Bundle. As suggested, the bundle comes with a white Xbox One X, a white Xbox Wireless Controller and full game download of Fallout 76.

The bundle will set interested consumers back $500, and will be available from November 14 from Microsoft stores and Gamestop stores around the world. You can pre-order the bundle now.

A new special edition Xbox Elite Wireless Controller will be sold separately and costs $150. It can be preordered before its October 16 release from Microsoft Store or Gamestop outlets. With it you can swap between a variety of metal thumbsticks and D-pads for personalized control that can improve accuracy and speed. Hair Trigger Locks are ideal for rapid fire gameplay environments.

Additionally, it's easy to attach and remove additional paddles on the back of the controller.



Also announced by Microsoft is the improved Turtle Beach Elite Pro 2 + SuperAmp Pro Performance Gaming Audio System for Xbox One. The new headset will be released on September 16 in the United States and on October 8 in Europe.