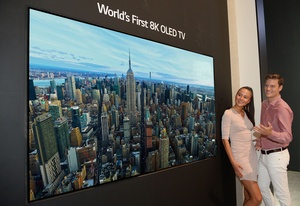 LG Electronics is displaying the world's first 8K organic light-emitting diode (OLED) television at its booth at IFA 2018 in Berlin.
The monster 88-inch class 8K LG OLED TV features over 33 million self-emitting pixels to produce the unmatched contrast ratio and true blacks that you can expect from OLED. The 8K (7680 x 4320) OLED TV is the world's first of its kind according to LG.
OLED produces much sharper images than LCD but production of OLED has been more difficult over the years. Nevertheless, shipments of OLED TVs is expected to double to nine million units by 2022. The 8K television market is obviously still in its infancy, but LG expects it to hit 5 million units overall by 2022.
One advantage of OLED is that the displays emit their own light without the need for a backlight. A backlight produces waste heat and uses more energy than an OLED display, and also produces far less sharp image with a noticeable difference particularly with dark scenes.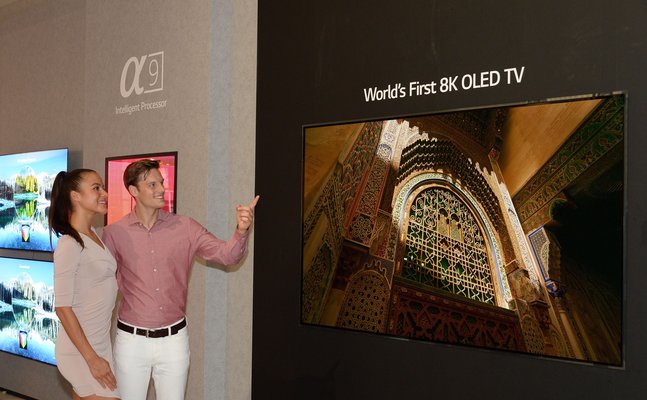 "LG's first 8K OLED TV is the pinnacle of technological achievement and the next evolutionary step in display technology,"
said Brian Kwon, president of LG Home Entertainment Company.
"4K OLED played a major role in reshaping TV industry and LG is confident that 8K OLED will do the same."
Also at IFA, Samsung is
displaying its 8K QLED TVs which will go on sale starting in September
. There's no information in LG's press releases about when we can expect its new 88-inch OLED TV.