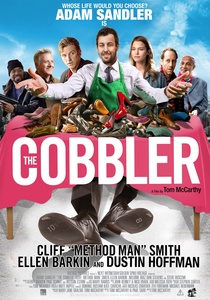 An appeals court in the United States has determined that an IP address is not sufficient evidence that the subscriber is responsible for copyright infringement.
The Ninth Circuit Court of Appeals decision upholds a previous ruling made by District Judge Michael Simon. Judge Simon previously dismissed the plaintiff's claim against the accused and found that the plaintiff should pay his legal fees amounting to $17,222.
In 2016, the man at the center of the case was accused of downloading and distributing the Adam Sandler movie The Cobbler. Typically these kind of claims are settled out of court with the alleged pirate agreeing to pay some damages. However, the accused in this case did not settle because he runs an adult foster care home which has an open WiFi network connected to Comcast.
The decision was appealed and this week and Ninth Circuit Court of Appeals Judge Margaret McKeown made it clear that the plaintiff - Cobbler Nevada LLC - didn't have an infringement claim against the accused.
"In this copyright action, we consider whether a bare allegation that a defendant is the registered subscriber of an Internet Protocol ('IP') address associated with infringing activity is sufficient to state a claim for direct or contributory infringement,"
the Judge wrote.
"We conclude that it is not."
Furthermore, the accused was not found to have contributed to the copyright infringement activity given that there was no evidence that he encouraged or aided infringement.
More information on this interesting case has been reported by
TorrentFreak
.