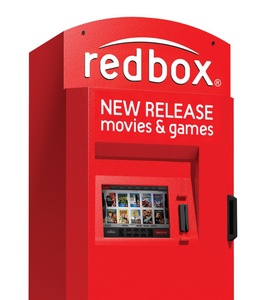 Redbox has been blocked from selling digital download codes for some of Disney's movie releases.
Last week, a federal judge sided with Disney in a dispute with Redbox. The firm has clashed with Disney in court in the past over sales of Disney's download codes for digital copies of films. Initially, Disney argued that Redbox was engaged in copyright infringement by encouraging customers to make unauthorized copies of its films.
Redbox acquired the download codes in coupons after it mass purchased Disney DVD combo packs. It would sell the digital download code separately. Disney protested that the DVD boxes come with a clear message that the codes are not for re-sale or for transfer.
In February, Judge Dean Pregerson found that the wording on the packs was not explicit enough to prohibit Redbox from re-selling the codes after it purchased the DVDs.
With the release of Black Panther, Disney has updated the wording to assert that Disney owns the digital copy and licenses it to the buyer of the DVD only. On Thursday, Judge Pregerson
granted an injunction against the resale of the codes
.
"Because Redbox did not obtain an ownership right to any digital content when it purchased Combo Packs, Disney has adequately shown that it is likely to succeed on its claim that Redbox encouraged Redbox customers to infringe Disney's copyrights by redeeming Codes in violation of the license terms set forth on the redemption sites,"
Pregerson wrote.
Redbox has responded to the decision by pointing out it only applies to the revised Black Panther DVD boxes, and not to earlier releases. It has accused Disney of trying to push out a low cost competitor even to the point that one of its employees was allegedly threatened with prison for trying to purchase a bunch of "Coco" DVDs earlier this year.