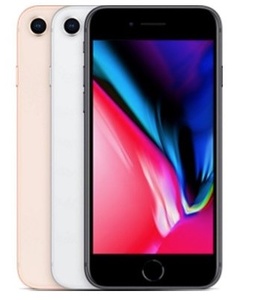 Apple has quietly added a new page to their support site which issues a replacement program for iPhone 8 devices. The callback is issued specifically for a small percentage of normal-sized iPhone 8 models suffering from a defect in the logic board.
According to Apple, a very small percentage of iPhone 8 devices, not including any iPhone 8 Plus devices, contain logic boards with a manufacturing defect. The company will fix, by replacing, the faulty devices for free.

Devices with faulty logic board may experience sudden reboots and freezes or might not turn on. Apple's assessment about the percentage is easy to believe since we haven't had a massive outcry on social media about such problems.

If you've bought your device between September 2017 and March 2018 in Australia, China, Hong Kong, India, Japan, Macau, New Zealand, or the U.S., you should head to the support page where you'll be able to enter the serial number to check whether yours might be affected by the defect.