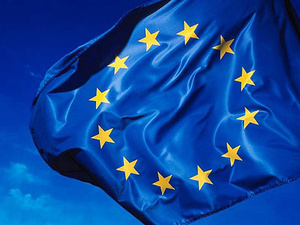 Once again, policymakers in the European Union will be voting on very controversial Copyright Directive that could drastically change the web.
During the summer, critics of the copyright reforms and advocates for free speech and expression scored a victory when Members of the European Parliament rejected plans to fast-track the new copyright directive. However, a new pivotal vote approaches on September 12 and rights' groups, tech firms, and others are sounding the alarm.
Article 13 in particular raised concerns because of its focus on content platforms that allow user-generated content to be hosted and accessed. It refers to such platforms as "information society service providers", or ISSPs.
In essence, it would turn those platforms into a kind of copyright police. Some critics go further than that in their analysis of its effects. For example, the Open Rights Group's Mike Morel says it would make those firms copyright enforcers and have them
effectively policing speech
.
This would happen because those platforms could become liable for user content, meaning they would have to introduce general monitoring for all user content and use automated filters. It would, undoubtedly, result in the over-blocking of user content.
The type of content likely to be caught up includes memes, remixes other user-generated content that fairly uses the material. Automated upload filters would be unable to distinguish between the unlawful use of content and the fair use of content.
Robert Kyncl, the chief business officer at YouTube, is also warning content creators on the platform about the potential impact of Article 13. He claims that Article 13 actively discourages or even prohibits platforms from hosting user-generated content.
Kyncl referring to YouTube's extensive copyright management and enforcement tools already in place. Content TD and Copyright Match Tool allows creators to keep an eye on the use of their content by third parties. If they find content uploaded without permission they can easily remove it, or they can earn revenue through advertising on the content. According to Kyncl, 90 percent of such cases result in the content staying up.
He also went on to provide examples of how the use of material by third parties on YouTube has increased the popularity of the content, and the artists behind it. Drake's "In My Feelings" and Maître Gims' Sapés Comme Jamais are two instances he cited where fan-made Dance videos made their spread viral.
"That's what makes platforms like YouTube special: fan videos have the power to help propel established songs to new heights and even break new artists. This is the new creative economy in action,"
writes Kyncl
.
"Growing up behind the iron curtain in communist Czechoslovakia without the openness we now take for granted, I have a deep personal conviction to preserve this freedom. I have made my voice heard here and there's still time for you to weigh in before September 12th. Every single creator, including you, deserves their say. I hope you will learn more and consider sharing your views on social media (#SaveYourInternet) and with policymakers."