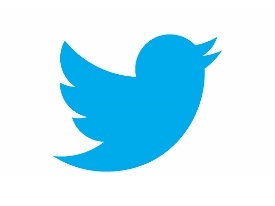 Twitter chief Jack Dorsey has admitted to U.S. lawmakers that Twitter's algorithms have not always been impartial and that the social media firm has made mistakes.
Dorsey was answering questions from U.S. Senators amid allegations that Twitter has censored or reduced the visibility of conservative users and organizations on its platform. Similar sentiments have been expressed by U.S. President Donald Trump.
While Dorsey admitted that the platform had unfairly reduced the visibility of 600,000 accounts, including members of the United States Congress, it was not the result of a political ideology. Instead, Dorsey explained that a Twitter algorithm had punished some Twitter accounts because of the behavior of their followers, and that Twitter fixed the issue when it was discovered.
He could not say whether a majority of affected users were Democrat, Republican or otherwise.
"Twitter does not use political ideology to make any decisions, whether related to ranking content on our service or how we enforce our rules,"
said Mr. Dorsey
.
Allegations of censorship have been made against Twitter for a variety of reasons. Users have claimed that shadowbanning is common, as well as tweets disappearing from search results.
Last month, Twitter publicly apologized to conservative Candance Owens for temporarily suspending her account. Owens, who is an African American conservative and head of Turning Point USA, was suspended over seemingly racist and discriminatory tweets from her account.
However, Owens had actually copied tweets made by Sarah Jeong who was under fire for disparaging tweets she made about white people. The tweets came to light after Jeong was hired to the New York Times editorial board. Owens edited the tweets to change words, incuding
"white"
to
"black"
. Soon after the tweets were made, Twitter locked her account while Jeong's account remained active.
Many conservative voices noted that the suspension of Owens' account showed a bias and double standard against conservatives on the platform. Twitter soon after restored Owens' account and admitted it had made a mistake.