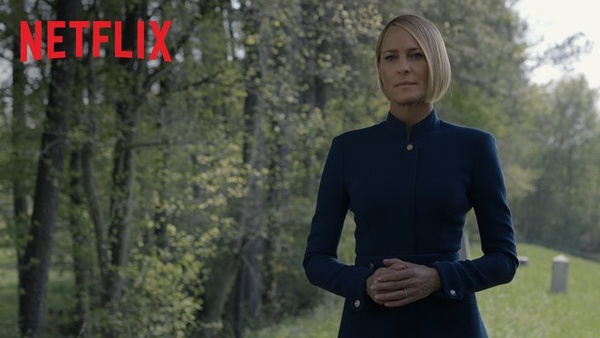 Netflix has released a teaser for the new House of Cards season that will not feature Kevin Spacey in the role of Frank Underwood.
In the 19 seconds-long teaser we see the fate of the character of Frank Underwood, who rose to the office of President of the United States through sinister means. Frank's wife, Claire, is seen addressing the grave of the now-former President. His grave is located alongside that of his Frank's father - the same grave he urinated on in the second season of the show.
Allegations of misconduct against Kevin Spacey resulted in the production of House of Cards being halted, but its final season is returning without him and with his wife assuming the office of President after his death.
Here is the teaser:
You should have known. pic.twitter.com/UFGplyDSY1

-- House of Cards (@HouseofCards) September 5, 2018
Do you have any interest in the final season of House of Cards?