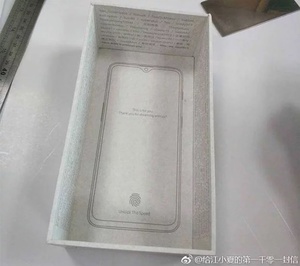 Biometric sensors have been one of the more innovated areas of smartphones in the past few years. Ever since we got fingerprint sensors, we have been looking at ways to unlock the phone with less effort, more precision and security.
Face unlock is one of the newer iterations of that development and can be either fast and not-so-secure or secure and no-so-fast. Also the latter configuration at this point requires quite a bit of notch space.
Fingerprint sensor would be nice, but you either have to place it in the back, or reserve space from the "chin" which isn't really up to par these days. Fortunately there's a new way to make a fingerprint sensor, and that is to embed it under the thin layer of display.
This application has been demonstrated by a few Chinese smartphone manufacturers, and even produced now in fairly high quantity for mostly their local market. However, it has not yet made its way to the West, and we aren't really expecting Google or Apple to change that with the new generation of smartphones.
Thankfully a Chinese manufacturer by the name of OnePlus, a lesser known entity here in the US but a growing force in the EU market, is bringing its upcoming OnePlus 6T to the US with a carrier partner, T-Mobile.
And, more importantly, OnePlus has just confirmed to
CNET
that the future flagship will be the first one to have an in-screen fingerprint sensor. The information about the new type sensor was leaked earlier as a picture of the retail box surfaced.
According to the same leak (pictured above) OnePlus will be implementing what is called a teardrop notch, previously seen in Chinese Oppo phones, which OnePlus has ties with.
PhoneArena
has photoshopped what that would look like in a OnePlus device in the picture below.
OnePlus is going to release their latest and greatest on October 17th, approximately a week after Google unveils their new Pixel phones.