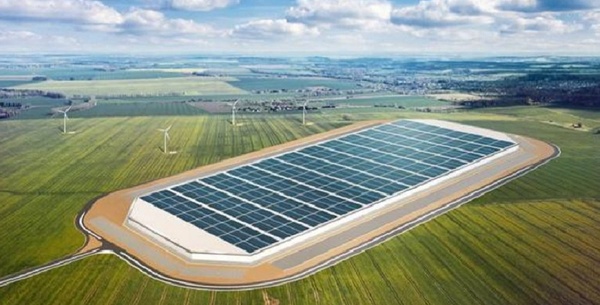 Another Tesla facility has experienced a fire and this time it is at the firm's ambitious Gigafactory.
Tesla's enormous (and still being constructed) Gigafactory in Nevada is used to make electric motors and battery packs for the company's all-electric Model 3 vehicle. Late on Saturday night, the local fire department responded to a fire at the facility.
Employees were evacuated and production was completely halted across the facility as a precaution. Tesla has said that nobody was injured in the incident, which is good news. Early on Sunday morning, the fire department turned the scene back over to Tesla for cleanup and repairs, and production resumed at the facility.
Last month, a Tesla factory in California also experienced a fire. The fire at the Gigafactory
reportedly occurred in the cooling tube coating oven
, which is on the third floor of the facility. Sprinklers managed to suppress it and the fire department made the facility safe.
Tesla has been working hard to push up its Model 3 production numbers and expects to produce between 50,000 and 55,000 vehicles in the third quarter. It also expects to turn a profit in the second half of 2018.