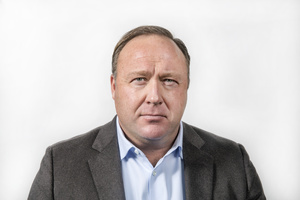 InfoWars founder claims that PayPal is abusing its market position to discriminate against conservative and right-wing viewpoints.
InfoWars founder Alex Jones has filed a lawsuit against PayPal after the firm halted processing of payments to the media outlet in September. PayPal cited its services policies in making its decision, accusing InfoWars of promoting violence and hate.
InfoWars users and fans had paid for InfoWars branded goods using the PayPal service up until this point. According to Jones, PayPal's actions are a dangerous precedent and an example of viewpoint discrimination.
"It is at this point well known that large tech companies, located primarily in Silicon Valley, are discriminating against politically conservative entities and individuals, including banning them from social media platforms such as Twitter, based solely on their political and ideological viewpoints,"
the complaint states.
InfoWars and Jones' personal social media accounts were targeted in recent months in a coordinated takedown that affected podcasts, personal pages and apps.
Source:
BBC News