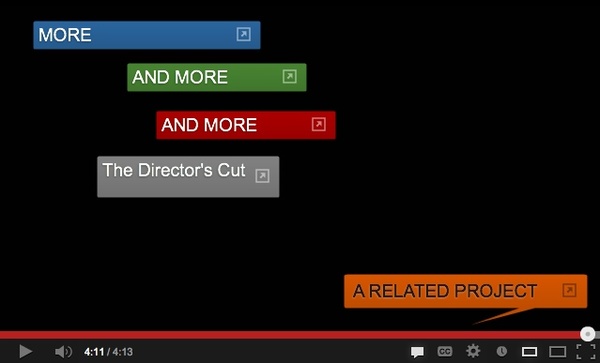 YouTube has finally confirmed that it will be removing annotations from its platform altogether. The see-through floating boxes are going to be disappearing early next year.
The company has been pretty clear that annotations will be replaced entirely by better options. In fact already in March they announced that the usage of annotations had dropped significantly after the introduction of Cards and End Screens, and that they would be removed at some point.

Now the point has been settled. On January 15 all annotations will disappear. And yes, that means not only are you not able to add them to your videos but also all the ones currently in use will no longer be shown.

This will likely mean that millions of old videos where the presenter was previously pointing to floating box are to become a little bit sillier.

Then again the annotations have never really worked that well, especially in mobile, so all the better that we finally get rid of them.

Annotations are dead, long live Cards!