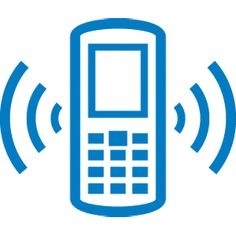 One of the first things you could customize on a mobile phone was ringtones. Now that customizability includes wallpapers, apps, and widgets, and voice calls are a little rarer, the ringtone might have lost some of its flair.
However, you might still want to listen to something better than different types of beeps.
Unfortunately there's no single way to explain how changing a ringtone works on Android phones, because manufacturers might have implemented the feature in different ways and thus different smartphone models behave differently.
Most, if not all, Android phones allow the usage of external ringtones. We'll try to go through a couple common ways to change your ringtone on an Android phone to either a pre-installed one or one of your choice.
Selecting your default ringtone
1)
Open Settings from your app drawer or from the sliding notification bar
2)
Head down to Sounds (might also be called for example Sounds and notifications, or Sound & vibration)
3)
Select Phone ringtone (or Ringtone)
4)
Choose your preferred ringtone from the list (note: selecting ringtone will also play it)
Selecting an external ringtone
Some smartphones allow you to choose a local ringtone from the previous menu (Settings > Sounds > Ringtone). You want to copy your ringtone in MP3 format to Ringtones folder on your phone where it will most likely find the files.
However, some Android smartphones even allow choosing MP3 files that are located in other folders, and they will scan your device and show a exhaustive list when selecting "Local ringtone" from the ringtone list.
If adding the ringtone to your Ringtones folder doesn't add it to the Settings, you might want to try an app. One of the better apps is called
RingDroid
and it can be found on Google Play for free. In the app you can choose any audio file and the app creates a 30 second clip as rigntone.
Customizing ringtones for specific contacts
You can also select separate ringtones for different contacts, here's how.
1)
Choose Contacts in the app drawer.
2)
Select you preferred contact from the list
3)
Press Edit (pen icon)
4)
Press Menu (three dots, top right corner), select Set ringtone
5)
Choose the custom ringtone for this contact
--
Do you have other tips and tricks on changing ringtones on Android phones, let us know in the comments!