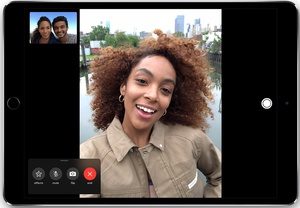 Apple is to fix a bug in FaceTime that means audio from a recipient's end can be listened to before they have even answered a video call.
The problem appears to be with the group calling feature that was released to the public in October 2018. It means that a user can place a video call to a recipient and can hear the audio feed from the recipient's phone even before they have answered the call.
This is obviously a major privacy concern and Apple is aware of it.
"We're aware of this issue and we have identified a fix that will be released in a software update later this week,"
an Apple spokesperson said, reported the
Reuters news agency
.
The issue affects iPhones, iPads and Mac products.
If you are concerned about the bug, you could choose to disable FaceTime on your devices until the patches are pushed out by Apple. On an iPhone or iPad, open up the Settings app. You can then scroll down to FaceTime and toggle it off.
On a Mac, open the FaceTime app, click FaceTime in the Menu bar and you will see an option to turn off FaceTime.