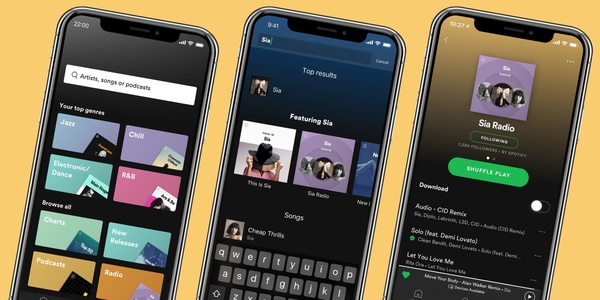 Spotify has started testing a new subscription tier which would allow two users simultaneously. Premium Duo offers a discounted price if you want to share the subscription with a special someone.
Currently the only official way to share your Spotify subscription with others is Premium for Family tier, which offers access for up to six people. That tier comes at $14.99, a 50% increase on the regular Spotify price of $9.99.

New Premium Duo is likely to cost a less steep $12.49, which is only a $2.50 premium on the normal pricing. Due to this very slight increase, one would imagine that couples and even friends would see much use for saving a pretty penny with combined subscription.

With Premium Duo you'll also get a new generated Duo Mix playlists which combine both of your music preferences to playlists.

Currently Duo tier is still in testing phase, including tryout periods at least in Ireland but it's not yet available in the US.

There's also no word yet on when Premium Duo would be available worldwide.