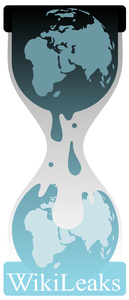 WikiLeaks
founder
Julian Assange
has been arrested in London today, shortly after Ecuador removed his asylum status.
Assage has been hiding in Ecuador's embassy in London, UK since 2012 when he applied for a asylum status with Ecuador.
Country granted him the asylum status
, but UK stated that if he moves out of the embassy area, he will be arrested immediately. Thus, he has stayed within the embassy for the past seven years.
Ecuador removed his asylum status today, stating that Assange has breached international laws and should therefor lose his refuge status. Shortly after,
he was arrested
on warrant issued by London's Westminster magistrates court, issued in June, 2012, when he failed to surrender to the court.
Assange has refused to leave the embassy, stating that he would be extradited to the United States if he'd leave the embassy. In United States, he is likely to face charges related to WikiLeaks data leaks about U.S., including the leak of diplomatic cables back in 2010.
U.S. officials have never stated that they have charged Assange, but in 2018 a mistake in court documents leaked that he has already been charged secretly in the U.S. Assange also faces charges in Sweden, related to alleged sexual assaults in the country.
UPDATE 13:56 EEST
:
Ecuador's predisent Lenin Moreno has stated in his tweet that Ecuador has made a deal with Britain, under which, the UK agrees not to deport Assange to a country where he could face a death penalty. This probably means that UK agrees not to deport Assange to United States.
In a sovereign decision Ecuador withdrew the asylum status to Julian Assange after his repeated violations to international conventions and daily-life protocols. #EcuadorSoberano pic.twitter.com/pZsDsYNI0B

— Lenín Moreno (@Lenin) 11. huhtikuuta 2019