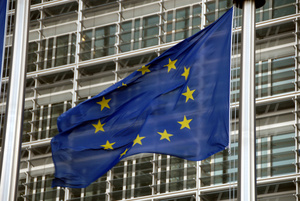 European Union
slapped
Google
a 4.3 billion euro
($5bn)
fine last year for breaking EU's competition laws with
Android
operating system. Now Google has outlined its plans on how it will comply with EU legislation in future.
Google was fined for forcing manufacturers to bundle Google's search engine and Google's browser,
Chrome
, with the Android operating system if manufacturer wanted to have an access to other Google products. Company was also found guilty of preventing manufacturers to ship devices with modified Android versions, such as
Lineage OS
.
Basically this meant that if a phone manufacturer wanted to offer, say,
Bing
as the pre-installed search engine on its devices, Google wouldn't allow company to ship the device with certain Google products, such as
YouTube
. Most importantly, Google wouldn't allow manufacturers who didn't comply, to install
Google Play
to their devices, basically forcing users out of the de facto Android app store.
Now, to soften its grip on users, Google
will provide
two options for Android users in Europe: Firstly, it will ask whether the user would like to install another search provider to their phone. Secondly, Android will offer user to install other web browsers to their phones. If user installs another browser or search engine, Android will also guide user on how to set up the new installation as the system default. Furthermore, Chrome will offer user to choose an alternative search provider to be used within Chrome browser.
The selection screen will appear the next time user accesses Google Play store and will look like this:
The change will start appearing for European Android users within next couple of weeks. Android is the dominant operating system in Europe where a whopping
73 percent of users the OS
.