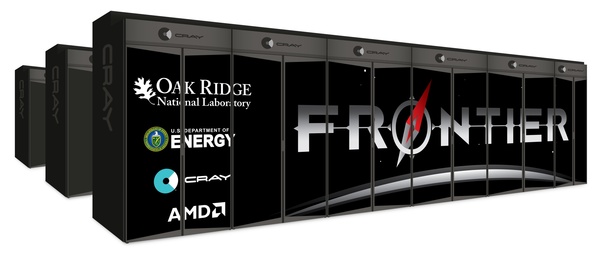 The conquering of ExaScale supercomputing continues with a $600 million machine to be built by AMD and Cray for the U.S. government.
Dubbed "Frontier", when this new supercomputing beast is fully completed it will be capable of exceeding 1.5 ExaFlop/s. An Exaflop is one quintillion floating point operations per second.

The system will be based on Cray's new Shasta architecture and Slingshot interconnect and will feature high-performance AMD EPYC CPU and AMD Radeon Instinct GPU technology.

"Frontier's record-breaking performance will ensure our country's ability to lead the world in science that improves the lives and economic prosperity of all Americans and the entire world," said U.S. Secretary of Energy Rick Perry.

"Frontier will accelerate innovation in AI by giving American researchers world-class data and computing resources to ensure the next great inventions are made in the United States."

Researchers will harness Frontier's powerful architecture to advance science in such applications as systems biology, materials science, energy production, additive manufacturing and health data science.