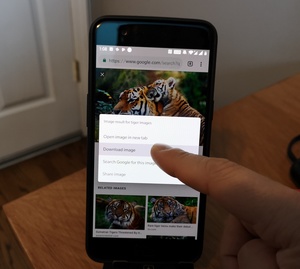 Android offers a wide range of features that many of the competing platforms, including most importantly of course Apple's iOS, do not have.
One of these features is a traditional and feature rich file system that is easily accessible with built-in tools as well as 3rd party apps.
This allows downloading files to your smartphone's and tablet's memory, and further management of the files almost as easily as with a desktop or laptop computer. For example you can download media files from the web and manage them within the file system.
Note!
This also means that you can download things that are harmful easier than on iOS devices.
While downloading is usually easy as clicking a link on a website, finding the file or document might not be as straight forward, especially if you aren't too familiar with Android.
1) Usually after downloading the file the Android notification bar, or the browser notification bar on the bottom, shows a notification that the download has finished. Clicking the notification should open the downloaded file.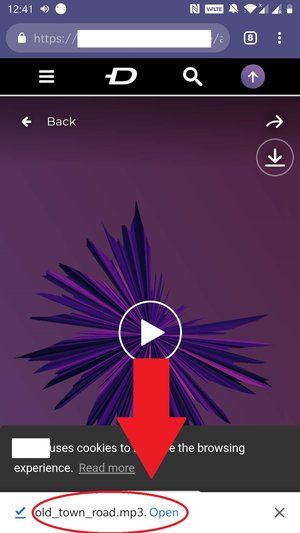 2) Android might ask which app you want to use to open the file. If you do not have an approapriate app for opening the file, you can usually download one from Google Play Store.

3) If there is no notification, or you maybe dismissed it by accident, you can still find the downloaded file if it indeed was downloaded. Open app drawer and select Files.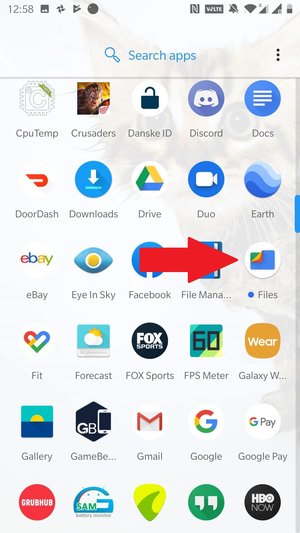 4) Now select the menu button (hamburger menu) on the top left corner, or swipe from left, and select Downloads.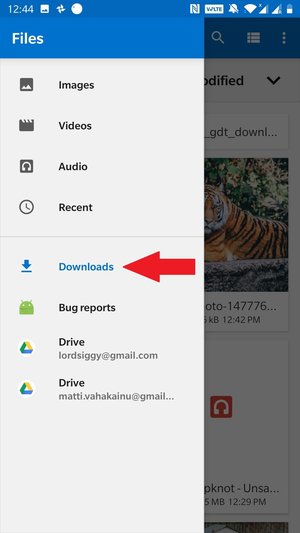 5) You might also find app called Downloads from your app drawer. This opens the Files app and directly goes into the Downloads subfolder.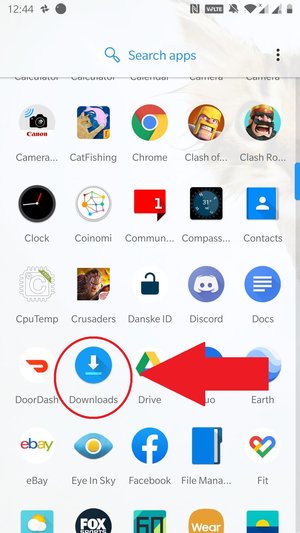 6) If you might have downloaded the file in a specific folder that is not the default Downloads folder, you can browse the other folders by pressing the menu button (hamburger menu) on the top left corner, or swiping from left.

7) From here you should see all your downloads. It sorts the files by most recently modified by default. You can select sorting method on the top right.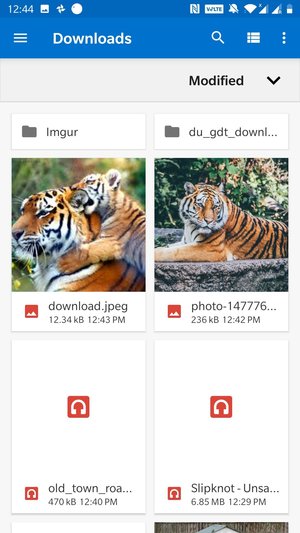 8) If you can't find either Files or Downloads app, you can find Google's Files as well as dozens of other file explorer apps on Google Play Store. If you need to find an app to open specific file formats, a good way to search is by using the three letter file format extension (e.g. .rtf or .pdf).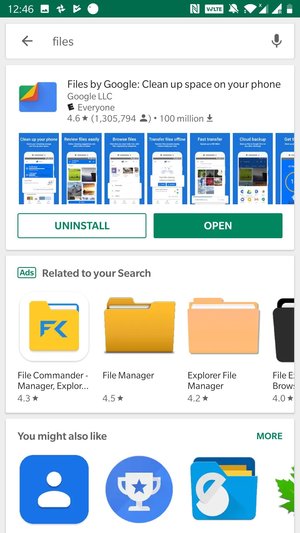 In most cases you'll find that default Android apps will be enough to download, manage, and open the apps. However, if you've found some other good options or discovered some hints for example to manage or open uncommon file formats, let us know in the comments below!