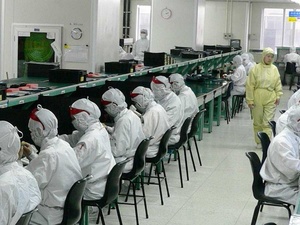 The best example of the escalation of the trade war between China and the U.S. is of course
Trump blacklisting
world's number two smartphone manufacturer and top 5G competitor Huawei.
However, there is no trade war where there is no retaliation.
China has warned
that it is willing to blacklist companies in America, and elsewhere, who abide by what Huawei calls unconstitutional ban.
Furthermore general trade war actions, like tariffs, could damage other companies as well. One of the main ones in the line of fire is of course Apple, who've had troubles in China.
Fortunately Apple's key supplier Hon Hai, better known here as Foxconn, is assuring investors that drastic trade war acts are not going to leave Apple without iPhones,
Bloomberg reports
.
According to Foxconn, they have all the necessary facilities to keep on producing iPhones for American consuming needs. Thus, even if the trade war would escalate further and make it necessary to build iPhones outside China, that is possible according to the Taiwanese contract manufacturer.
25 percent of Foxconn's production capacity is outside China, and those factories could be used to produce needed devices for U.S. market.