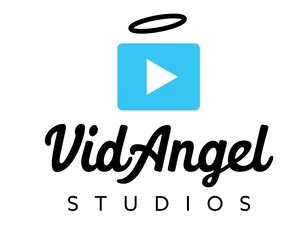 A service that cleaned out objectionable material from Hollywood films and streamed them to customers is ordered to pay studios for copyright infringement.
VidAngel would buy physical DVD copies of films and then manually remove sexual content, violence, profanity and other stuff that isn't considered family-friendly. It would then offer the sanitized version of the film for streaming through its online service.
The operators of the website believed the practice was entirely legal under the Family Entertainment And Copyright Act, which provides legal safe haven for tech products and services that are used to censor aspects of films.
However, U.S. District Judge Andre Birotte had previously ruled that VidAngel's service was illegal and ordered the service shut down in December 2016. This only left a jury decision on damages up in the air.
Hollywood heavyweights Disney, Fox, and Warner Bros. had requested the jury impose the maxiumum $125 million penalty for illegally streaming 819 separate movies. Meanwhile, the VidAngel defense attorney asked the jury only to impose the minimum $600,000 penalty, arguing that VidAngel CEO Neal Harmon was genuinely under the impression the service was legal under federal law.
The jury landed right in the middle of the both arguments and
ordered VidAngel to pay $62.4 million in damages
(about $75,000 per work + DMCA award of $1,250 per work). This is likely a death knell for VidAngel as it only has about $2.2 million on hand. The company is already in bankeruptcy in Utah.
It currently runs a separate service that filters streaming content from Netflix and Amazon.
VidAngel responded to the ruling with disappointment and defiance.
"We find today's ruling unfortunate, but it has not lessened our resolve to save filtering for families,"
the company's blog reads.
"VidAngel plans to appeal the District Court ruling, and explore options in the bankruptcy court. Our court system has checks and balances, and we are pursing options on that front as well."
Naturally, the Hollywood studios reacted very positively to the news.
"The jury today found that VidAngel acted willfully, and imposed a damages award that sends a clear message to others who would attempt to profit from unlawful infringing conduct at the expense of the creative community,"
the plaintiffs said.
via:
Engadget