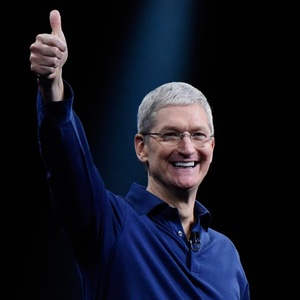 Apple chief executive Tim Cook defended the company's controversial decision to remove an app used by Hong Kong protesters from the App Store.
In an e-mail sent to employees and
seen and confirmed by the Reuters News Agency
, Apple CEO Tim Cook addressed the decision of the Cupertino firm to remove HKMap from the App Store. HKMap is an app that tracks protests and police activity with crowdsourced information in Hong Kong, where pro-democracy protesters have been active for several weeks.
According to the e-mail, Cook argues that while the information in the app is on its own benign, Apple had credible information that the app was being used for targeted violence.
He cited information from Hong Kong police and Apple users in the region in writing that the app was being used to
"target individual officers for violence and to victimize individuals and property where no police are present."
"This use put the app in violation of Hong Kong law,"
Cook wrote
.
He goes on to stress that the widespread abuse clearly violates the guidelines of the App Store.
Apple has been criticized for its decision, which comes after
China Daily blasted the California company for making HKMap available
. China Daily is owned and operated by the communist party in China, and it had warned Apple to consider the consequences of its decisions.