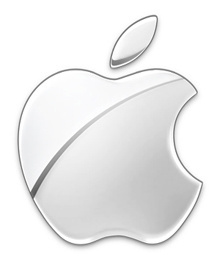 Apple has once against changed its mind on an application used by protesters in Hong Kong, following criticism from a Chinese publication linked to the communist party.
HKMap is an application that provides information on ongoing pro-democracy protests in Hong Kong, as well as documenting police activity in the region during this troubled period of time. Apple has previously decided not to list the HKMap app on its App Store but had reversed the decision only days ago.
In the meantime, China Daily - a publication owned and operated by the communist party in China - had slammed Apple's decision to allow HKMap to be listed on the App Store. It accused the Cupertino-based iPhone maker of enabling rioters to commit acts of violence by simply allowing the HKMap app to be downloaded at all.
Apple has significant operations in China where much of its gadgets are assembled, and China Daily made sure to remind Apple that it needs to think of the consequences of its decisions.
The developers behind HKMap completely reject the claim that the app aids criminal activity, saying they are not based on evidence. They go on to point out that other apps like Waze continue to be offered on the App Store. Furthermore, social networking apps like Facebook do not get delisted when criminals use the platform for nefarious activities.
In a
statement to TechCrunch
, Apple cited concerns about endangerment of police officers and residents of Hong Kong for its decision.
"The app displays police locations and we have verified with the Hong Kong Cybersecurity and Technology Crime Bureau that the app has been used to target and ambush police, threaten public safety, and criminals have used it to victimize residents in areas where they know there is no law enforcement. This app violates our guidelines and local laws, and we have removed it from the App Store,"
the statement reads.
The Hong Kong issue has ignited controversy in the United States in the past weeks. The NBA was widely criticized for apologizing to offended fans in China when Houston Rockets general manager Daryl Morey tweeted support for Hong Kong protesters last week. The
apology was hilariously parodied by the creators of South Park
, which has also been banned on the Chinese internet after a recent episode mocked Chinese mocked Chinese censorship and aimed at U.S. media giants that self-censor to appease the Chinese authorities.
Further reading:
TechCrunch