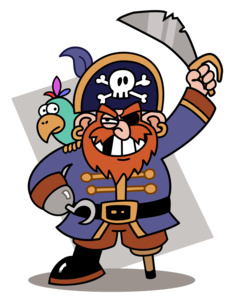 The term
WEB-DL
relates to online piracy of movies and TV shows. It indicates the original source of the pirated movie or a TV show.
WEB-DL
simply means that the pirated material in distribution was originally copied from a web download source, such as from
Netflix
,
Hulu
or similar service. As such services use various video resolutions and bitrates, the term itself doesn't tell how good or bad the quality of the pirated video is.
The WEB-DL file has been typically "ripped" or copied from a online streaming service, either by capturing the video file from stream or by copying the offline download of the video, removing its copy protections. As the source material is in a digital format, the original quality is deemed good, depending of the web download resolution and bitrate.
As mentioned, the term WEB-DL itself doesn't indicate what resolution the file is in, so the term is typically associated with another acronym, telling its video resolution. Such terms include
720p
and
1080p
(=FullHD)
.
Pirated video files in WEB-DL format are distributed either in their original file format or converted to another file format, depending on person who originally copied the material and his/her preferences for the file. If the video is distributed as-is, in the same format as it was streamed or downloaded, the resulting, distributed file is lossless
(compared to the original stream/download)
, meaning that its quality is 1:1 to the originally downloaded file.
You should also check these commonly used acronyms for pirated video material:
What means BRRip?
What is a HDRip?
What does CAM mean in piracy?