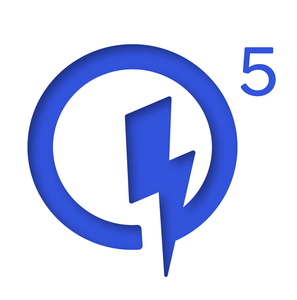 Qualcomm's new Quick Charge 5 standard dramatically increases charging speeds for smartphones.
First debuted in 2013, Quick Charge is a proprietary charging standard developed by Qualcomm to deliver speedier charging of devices. Through its first few refreshes, it bumped the voltage beyond the 5V limit imposed by the USB standard safely. Later it gained compatibility with USB-PD (USB Power Delivery) along with other improvements.
Each refresh reduces charging times due to higher power output, but Quick Charge 5 is a significant improvement. With a compatible device and charger, it can charge a 4,500 mAh battery to 50 percent in about 5 minutes. The same battery can be charged from dead to full in about 15 minutes.
Underlying the improvements is 2S battery support and 20 Volts of power delivery, for a max power output of 100W+. At the same time, it is 10C cooler in operation than Quick Charge 4, while being 70 percent more efficient and about four times faster.
Quick Charge is the leading charging platform for mobile devices. There are more than 1,000 certified accessories on the market, of which 250 are smartphones. Its competitors in the space include MediaTek Pump Express and OPPO VOOC, which is licensed to OnePlus as Dash Charge.
For safety, Quick Charge 5 incorporates 8 levels of voltage protection, 3 levels of current protection, 3 levels of thermal protection, and 3 levels of timer protection – all while incorporating USB-input overvoltage protection at 25V and extreme power controls beyond 30V. It is backward compatible with the previous Quick Charge revisions.
More info:
Qualcomm