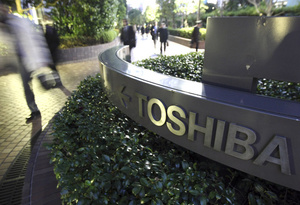 Japanese electronics giant has no presence left in laptop and PC market where it was operating for three and a half decades.
Toshiba transferred its remaining 19.9 percent stake in Dynabook to Sharp earlier this month. The transfer was enabled through a share purchase agreement reached between Sharp and Toshiba in 2018 when Sharp initially acquired 80.1 percent of Toshiba Client Solutions Co., Ltd (TCS).
TCS changed its brand name to Dynabook in January 2019.
The action means that Toshiba - a consistent name in PCs and laptops since 1985 - now has no presence left in the PC market, while Dynabook has become a wholly-owned subsidiary of Sharp.
Toshiba's first laptop was the T1100, released in 1985. Over the decades it had considerable success with its Satellite, Qosmio, and Protege devices.
Press release:
toshiba.co.jp