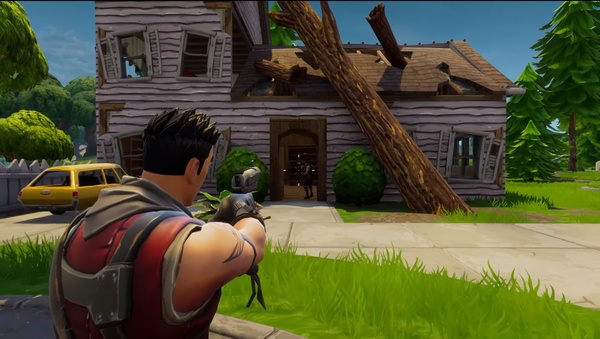 Epic Games has received support from gamers and from other firms as it takes on Google and Apple in court over their App Store policies.
Epic recently offered Fortnite players a 20 percent discount on its in-game V-bucks currency if they paid Epic Games directly. Bypassing Apple and Google's internal payment systems meant that Epic could avoid paying the standard 30 percent fee to the tech giants.
Apple was the first to retaliate by kicking the megapopular Fortnite off of its App Store, meaning there is nowhere now for Apple products' users to install the game. Epic seemed to be primed and ready for Apple's action and released a parody video of Apple's icon 1984-themed advert.
Epic Games has defied the App Store Monopoly. In retaliation, Apple is blocking Fortnite from a billion devices.

Visit https://t.co/K3S07w5uEk and join the fight to stop 2020 from becoming "1984" https://t.co/tpsiCW4gqK

-- Fortnite (@FortniteGame) August 13, 2020
Later, Fortnite was removed from Google's Play Store too. While this is a setback for Epic Games, unlike with Apple devices, there are other avenues to download and install Fortnite for Android users. Epic has sued both Apple and Google in federal court in the United States.
According to court documents, Epic is not seeking monetary compensation for injuries it has suffered, nor is it seeking a side deal or favorable treatment from Google. It says it wants to change the app stores to be fairer to all developers.
The court documents also detail how Google allegedly forced OnePlus to renege on a deal it reached with Epic Games and references LG contracts that also prevents it from adding Epic Games software to its products.
In response, Apple pointed out that Epic Games agreed to the App Store terms and conditions freely and that those guidelines ensure a level playing field for all developers. It went on to say it will make efforts to work with Epic to resolve violations.
Google, on the other hand, pointed out that using the Play Store is a choice for consumers and that Fortnite is available from other stores.
For what it's worth, Epic has received broad support for its actions. Spotify and Match Group Inc, which owns Tinder, released statements of support for Epic, accusing Apple of using unfair policies, and hurting consumers, developers and entrepreneurs. Elsewhere, gamers expressed support on social media with a #FreeFortnite hashtag.