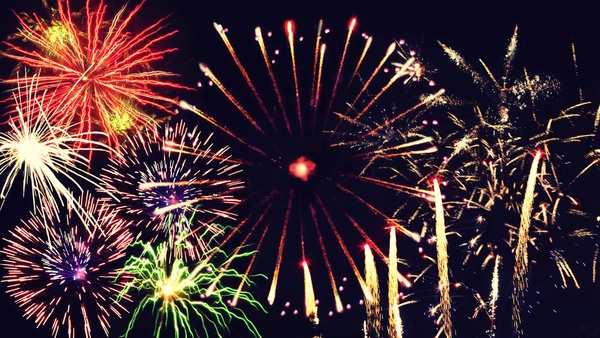 The weird year of 2020 is finally past us and it is time to take a look at tech news, events and phenomenons that happened during this year. Obviously, the global lockdown affected the lives of millions, maybe billions, across the world. But it also caused changes to how work is done, how we entertained ourselves and more.
Remote work
Sometime in February and March, most of the world was locked down as the global pandemic was spreading like wildfire, causing fatalities that we haven't seen in decades in most parts of the world.
As of this, virtually all of those who could do their work from home, were ordered to do so. This, obviously, changed many things in the online world. First of all, it put massive strain to networks all over the world when suddenly hundreds of millions of people started doing work from home who had been working at the offices before the lockdown.
Secondly, it also introduced many of us to new software solutions and applications that helped us to do remote meetings, collaborate with our peers and more. Perfect example of such software is
Zoom
, a video conferencing software that very few had heard of before the pandemic, but which quickly became a synonym for online video conferences.
Secondly, the already-established collaboration software providers - most notably
Slack
and
Microsoft Teams
- saw a massive user surge. Both companies have since the beginning of the pandemic poured resources to introduce new features and to support the infrastructure tat their services rely on.
Hiccups happened, sure. Both, Microsoft and its arch-rival
Google
experienced wide-scale downtime during the year 2020, frustrating remote workers globally, who had relied on their cloud services in order to do their work.
Furthermore, those millions of office workers now working from their homes have realized that working from your sofa with your laptop isn't exactly ergonomic - especially not for several months. So, we'd assume that many of you have since March updated your home office with new monitors, chairs and more.
Rise of the mid-range phones
One of the big technological changes of the year 2020 was the sudden rise of the mid-range Android phones. Quite unexpectedly, the €300 - €400
(appx $350 - $450)
saw a massive wave of excellent phones introduced this year.
The phenomenon was sparked by
Qualcomm
's new mid-priced mobile chip,
Qualcomm Snapdragon 765G
that powered most of those excellent cheap-ish phones. To mention some of those:
OnePlus Nord
and
Google Pixel 5
.
Furthermore, while the super-premium price range got even more expensive, with flagship phone prices rising to near €1500 / $1500, the new "budget superphone" category popped up, with phones like
OnePlus 8 Pro
and
Samsung
's surprise hit,
Samsung Galaxy S20 FE
.
It will be interesting to see how the category of extremely expensive phones can fight off the challenge presented by these two categories that are getting stronger and stronger. Basically: What can phone manufacturers offer with $1500 price tag that is still worth buying, when very good phones can be bought for less than $500.
Streaming was big, but it became massive
One of the consequences of the COVID-19 pandemic was the fact that all kinds of out-of-home entertainment was pretty much outright banned, worldwide. The winners were video streaming services, led by
Netflix
.
But the big winner must have been
Disney+
that expanded to several new countries during the year 2020 - and was a massive hit in most of those new countries. Come to think of it, it probably isn't a big surprise: when you try to do work from home, with your kids staying at home, too, month after month, Disney+ eases the obvious conflicts quite nicely..
The impossible is happening? Decades long era of x86 might be ending
While most of the technologies we use have changed, been replaced with new ones, distrupted and outright cannibalized by new-comers, there has been one tech architecture that has outlasted all of its competitors.
That is obviously the Intel's
x86
CPU architecture.
Sure, the x86 CPU architecture has evolved and many other manufacturers have used it - and are using it.
AMD
is nowadays the biggest rival of Intel in x86 CPUs, but many others have developed x86 CPUs, too. x86 architecture was introduced in early 1980s and it is kind of mind-boggling that it is still the
de facto
CPU architecture of most PCs, servers and laptops in the world.
But one area where x86 has failed is the mobile world. Intel itself has tried to develop CPUs and chips suited for mobile phones - and has poured billions of dollars to the development of a mobile phone chipset that would attract manufacturers. To no avail.
Mobile phone world is dominated entirely by
ARM
-based CPUs. Basically all Androids and iPhones run on chips that are based on ARM architecture.
And now the x86 camp is facing the biggest challenge in decades, as ARM-based CPUs are coming to laptops and other traditional PCs. This dramatic change is already visible:
Microsoft
is actively developing ARM-compatible
Windows 10
and is considering to use ARM-based chips with its own
Surface
products, too.
But the first big player to abandon x86 and replace it with ARM-based architecture is
Apple
which released its own ARM-based CPU dubbed
M1
and switched its new Mac products to use it. As the first benchmarks show significant gains in both battery life and performance, we're sure that many traditional PC manufacturers are eager to launch ARM-based products in near future, too.
New console war
At the very end of the year 2020 both
Sony
and
Microsoft
released their latest gaming consoles:
Xbox One Series S/X
and
Playstation 5
.
The new gaming kings push the gaming to new levels, but both consoles were in such high demand that very few consoles were found in Santa's bag this Christmas - but the availability of consoles should get better in 2021, so the most sought-after tech product for the year 2021 is most likely a new console in most households.
As a sidenote, both consoles mark probably the final days of physical media, as both embrace fully the digital downloads over physical game sales.
Google and Facebook to face court
Both online giants
Facebook
and
Google
are facing charges now in United States over their anti-competitive business practices. And European Union is investigating both companies too.
Internet is nowadays being controlled by handful of massive players and many tech observers feel that the dominance of such players has already ruined the free nature of the Internet. Thus, the probe into companies like Facebook's and Google's practices is a welcomed one.
But as such investigations might drag on for years, it is unclear how they will affect the online world in short term. But the fact that such investigations - and charges - have been put in place, might work as a warning signal to the tech giants to play bit more fairly, at least against smaller guys.
Happy new year!
Well, that's it. I probably missed tons of very important thins that occurred during the weird year of 2020. Apologies.
But now, I'd like to wish all of you a happy new year of 2021.
Best,

-Petteri Pyyny, CEO
AfterDawn

twitter: @pyyny