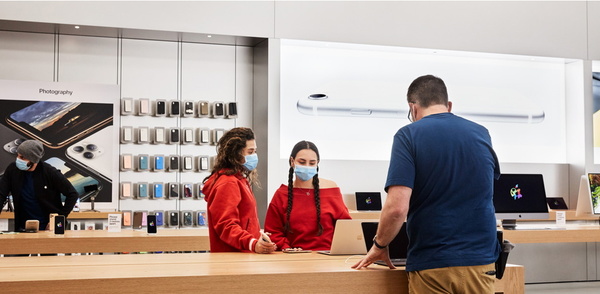 Apple Inc has opened all of its 270 US-based stores for the first time since the coronavirus pandemic began.
Over the past year, Apple has been cautious and reactive in the operation of its stores in the United States. In order to curb the spread of SARS-CoV-2, the virus that causes COVID-19, the iPhone maker has not had all of its U.S. stores open at any time.

Instead, Apple has relied on local information and public health policies. In some cases, Apple has decided to shut stores even when it is technically permitted to keep them operating under local health policies.

It also took other measures such as its Express format, which allowed it to sell some items outside the store at sales counters protected by plexiglass.

With the recent opening of several stores in Texas, Apple now has all of its stores opened although some may still have limitations, such as a requirement to make appointments for in-store shopping.