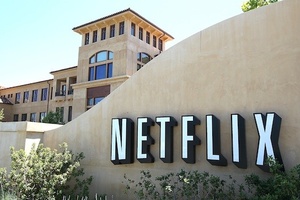 As the world is littered with online streaming services, the habit of sharing streaming service passwords with your friends has become a standard practice for many. This has been the
de facto
status for Netflix for years now, but company hasn't cared much about it. Not until now, it seems.
Handful of people all across the world have seen lately a message from Netflix asking whether they live with the account owner or not. Message has stated simply:
If you don't live with the owner of this account, you need your own account to keep watching.
To continue watching after this notification, Netflix has sent a confirmation code via email or SMS to the account owner. Only by entering the confirmation code, could the watching be continued.
Netflix has stated that this is a small-scale test it is conducting. Netflix's official Terms of service clearly states that sharing passwords to those who don't live within the same household is banned. Their
ToS
states that account is for
"personal and non-commercial use only and may not be shared with individuals beyond your household"
.
The test might hint that company is about to end account sharing among friends somehow in near future.
Spotify
started cracking down on unauthorized family account sharing back in 2019, so it might be that Netflix has watched Spotify to do the dirty work - and realize that it didn't have any negative impact on Spotify.