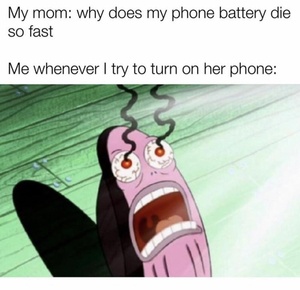 Dark mode
has arrived to phones and computers during the recent years - as a huge wave. The prpoponents of the dark mode have always emphasized the fact that using dark mode saves battery compared to traditional light mode. But is it really true?
Rsearchers at
Purdue University
put the claim into a real test, using six of the most popular Android apps, in various usage situations, In order to test the dark mode's superiority, researchers installed six most popular dark mode-enabled apps from Google Play store: YouTube, Google News, Google's own Phone app, Google Calendar, Google Calc and Google Maps.
All of the tested apps are pre-isnatlled in millions of Android devices and each of them have more than 500 million installs each on Google Play store.
Dark mode does not save battery if your phone display uses old technology
First and foremost, the dark mode wont save
any
battery if the phone's display is old. Specifically, phone's display
must
use OLED
(or AMOLED)
technology in order to benefit from dark mode, at all.
In OLED screens, when a specific area in display is black, the display in that particular area is actually switched off, completely. So, if majority of the screen is showing completely black color, the vast majority of the screen is actually switched off - thus, saving battery.
But if your phone uses other display technology, like LCD or IPS, the entire screen is always on and using dark mode wont save battery - at all.
If the screen brightness is medium, the savings are miniscule
If you constantly keep your display brightness at around 30 to 40 percent of the maximum brightness, reasearchers found that battery savings are very small. Using phones with OLED displays, display brightness set at 30 to 40 percent, the average savings gained from using dark mode were between 3 and 9 percent.
Very small, but still a saving, tho.
If you use bright display, the savings are dramatic
Then again, if you're one of those peuple who prefer to keep their screen at maximum brightness level, at all times, your savings will be quite dramatic.
Researchers found that when switching from light theme to dark theme, the battery usage dropped between 39 and 47 percent. As display is by far the most power-consuming part of any modern smart phone, dark mode definitely helps in this particular case.
Again, it should be noted that this only applies to phones that have OLED displays. Entire study can be
found here
.