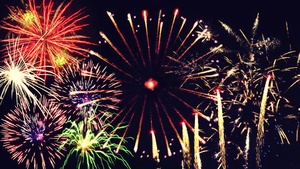 The weird year of 2020 is finally past us and it is time to take a look at tech news, events and phenomenons that happened during this year. Obviously, the global lockdown affected the lives of millions, maybe billions, across the world. But it also caused changes to how work is done, how we entertained ourselves and more.


Remote work
Sometime in February and March, most of the world was locked down as the global pandemic was spreading like wildfire, causing fatalities that we haven't seen in decades in most parts of the world.
As of this, virtually all of those who could do their work from home, were ordered to do so. This, obviously, changed many things in the online world. First of all, it put massive strain to networks all over the world when suddenly hundreds of millions of people started doing work from home who had been working at the offices before the lockdown.
Secondly, it also introduced many of us to new software solutions and applications that helped us to do remote meetings, collaborate with our peers and more. Perfect example of such software is
Zoom
, a video conferencing software that very few had heard of before the pandemic, but which quickly became a synonym for online video conferences.
Read more...
---