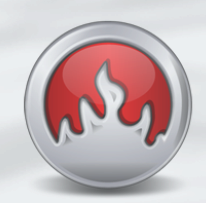 In this guide we will cover how to use Nero Vision 5 to author a custom AVCHD disc including chapters, menus, and other features. These discs can then be burnt to a DVD-R and played back on standalone Blu-ray players including the PlayStation 3. We will be beginning with HD content and burning them to standard definition DVDs. This includes MKV, H.264 and x264 containers.
Requirements
There is not all the much you need for this guide, but what is necessary is vital so make sure you have it :)
Nero Vision 5
- Nero Vision 5 is part of the much larger, all-in-one suite
Nero 8 Ultra Edition
so if you don't already have it please click through this link and purchase it :)
An HD video you will like to use to create the custom AVCHD disc from. For this guide I will be using an MKV file of about 4.38
GB
in size.
At least 12GB of free HDD space. This includes the initial file, the temporary files and space
Introduction to the formats involved

AVCHD
- AVCHD is a camcorder and home video format designed for playback on
Blu-ray
high definition DVD players. Like Blu-ray's commercial
BD-MV
format, AVHCD uses a disc structure designed for Blu-ray standalone compatibility, including the
BD-AV
(MPEG-2 TS)
container
. More importantly, AVC playback is supported by the
Xbox 360
and the
PS3
. AVCHD is backed by
Sony
so it doesn't seem this emerging format is leaving anytime soon.

MKV
- MKV is a "universal" Container is described by its developers as "the extensible open standard Audio/Video Container." This translates to a multimedia container designed to support practically any type of video or audio stream you might care to use. MKV stands for Matroska Video. The project itself is simply called Matroska. It's recently become quite common to see AVC (H.264 / MPEG-4 Part 10) video stored in the MKV container. One reason for this is an initial lack of an official container for AVC which wasn't standardized until MPEG-4 Part 14. As many video enthusiasts were anxious to cut the ties to Windows created by the AVI container, MKV became an alternative. Although support for the MP4 format has become fairly common, and in fact supported by the same splitter used for MKV, it hasn't gained universal acceptance. For decoding the AVC video you can either use a commercial decoder, such as CoreAVC, or the free ffdshow decoder.
On the next couple of pages we will give you a thorough guide on how to use Nero Vision 5 to create and AVCHD DVD and finally how to burn it.