Introduction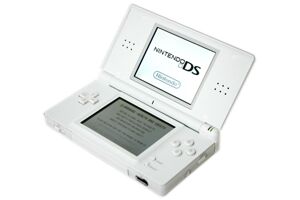 In this guide you will learn how to convert videos to the
.DPG
format using the freeware program
BatchDPG
. The videos can then be played back on any
Nintendo DS
that has
Moonshell
installed.
Please note that to have Moonshell installed you will need a flash-memory based storage device such as G6 Real, R4DS, or M3Lite.
Requirements
There are a few requirements for the guide, and I will list them here. You will need everything listed, so make sure you don't miss anything :-D
Nintendo DS Lite
- You will obviously need a DS, but I'm sure if you don't have one or don't want one you wont be reading this :-)
A flash-memory based storage device for the DS
- We cannot directly link you to retailers for these devices but that page has a very good list of all available devices.
BatchDPG
- BatchDPG is the main program used for this guide. Please download and install.
AviSynth
- Get the latest version of
Avisynth
here at Afterdawn. AviSynth is an extremely powerful frameserver for Windows that allows using VirtualDub and TMPGEnc plugins as well as tons of its own plugins to be added to the frameserving process. It is necessary for
BatchDPG
to work.
Microsoft .NET framework
- Get the latest version here and install.
Ok, so that may seem like a lot of requirements but I promise it all gets easier from here.
Note, the BatchDPG program will be come as a packed file and you will need to extract it using either
7-Zip
or
WinRAR
. An excellent guide to using WinRAR is found here at AfterDawn:
RAR extraction and playback guide
.
Make sure you extract all the contents to its own folder.
THIS IS KEY
. On the next page I will go through all the options of the program and recommendations for good settings to use.