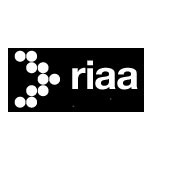 Recording Industry Association of America
announced today that its chief executive,
Hilary Rosen
, will step down from her post by end of this year. According to the statement, she's leaving to spend more time with her family.
Rosen became CEO of the organization in 1998 and during her reign, the RIAA has transformed itself from the previous anonymity to become an acronym that is recognized worldwide and very often associated with various lawsuits the organization has fought during the last couple of years.
Rosen became a CEO when the Internet was rapidly growing and MP3s were approaching Joe Average's living room, although the Joe Average didn't know that yet in 1998. In 1999, a small start-up called
Napster
changed everything -- RIAA's world, people's thinking of what's legal and what's not and much, much more. Since then, the world of P2P has shadowed Rosen's organization while its members, the record labels, have failed miserabely to make any good out of the new technology and opportunities it offers.
More information: RIAA.org