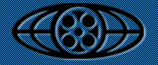 A company called
ClearPlay
offers currently a service that allows
(paranoid...)
American consumers to "sanitize" their DVD movies when they play their DVDs on their PCs. Now their plan to enter the stand-alone player market is threatened by the movie industry.
The service, which costs $7.95 a month, allows users to download filters to over 300 popular DVD titles and when applied, filters will filter out the American equivalent of Devil himself -- the magic
F word
(let's say it all together.. FUCK)
-- as well as nudity, violence, "profane references to a deity" or anything else that could disturb a clean, good citizens.
Now the company plans to launch their stand-alone DVD player, aimed for masses that aren't interested of using PCs for movie watching purposes. But Hollywood is against the idea. According to the
MPAA
and
the Directors Guild of America
, the movie should be watched as intended, not censored by a company who has its own views of what is acceptable or not. Eight major studios have sued the company in last month, trying to block the player from entering the markets.
The whole debate raises interesting questions: consumer should have the right to decide how s/he wants to watch the movie s/he has bought. But then again, by filtering the fuck words from the movie doesn't really change the underlying structure of the movie at all -- so, if the movie is about horrors of Holochaust or something similiar, removing nudity and "fuck"s from the movie don't make the movie suitable for six-year-olds in any way. And also, there should be something like artist's rights that allows the director to decide how his movie should be screened. And don't the movies carry the age recommendation labels already -- if the movie is R, is there really any point try to make it PG by removing big, maybe even critical, amount of content from it and therefor essentially altering the movie itself.
Source: USA Today