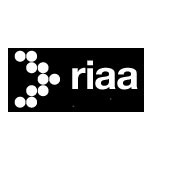 On Friday
RIAA
filed a brief in federal district court in Washington, in which they called the
appeal made by Verizon earlier
a
brazen attempt by the telecommunications firm to "evade its responsibilities under the law."
According to
Matthew Oppenheim
, a senior vice president at the RIAA, Verizon is exaggerating the privacy risks caused by DMCA turbocharged subpoena process.
"
In private conversations with the RIAA, Verizon has made it very clear that this is not a privacy issue,
" Oppenheim said. "
They said they would be happy to turn over the names of some of their customers, as long as they don't have to turn over the names of a lot of their customers.
"
At issue in the RIAA's request is section 512 of the DMCA, which permits a copyright owner to send a subpoena ordering a "service provider" to turn over information about a subscriber. The service provider must promptly comply with that order, and no judge's approval is required first.
The fact that there's no legal process involved in the request, is what worries Verizon. And frankly it worries me too.
Source:
News.com