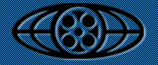 News.com
has much more details about the controversial "Super-DMCA" legislation discussion that took off this week in various news sites, including ours.
The proposed "super-DMCA" is not actually a federal law, but series of very punitive state laws instead, generally speaking all of them sponsored by the "almighty"
MPAA
.
MPAA has most likely learned its lessons that pushing forward a new law that would curb freedom of speech and "fair use" rights through the federal legislation is virtually impossible, because consumer groups such as
EFF
take notice of proposed federal bills very quickly. So, MPAA has pushed individual U.S. states to pass laws that restricts tons and tons of consumer rights.
In Maryland, such legislation is already in the state law, it passed in 2001 without no one even noticing. The law bans software that "can be used for converting a video or audio material transmitted over the Net to other format". So, you guys who live in Maryland and have
DivX
codecs or
TMPGEnc
installed on your computer, you're already breaking the law.
Source: News.com