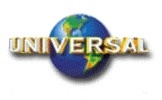 Rumour mill has been spinning wildly over the last couple of days around the world's largest record label,
Universal Music Group
(which is currently owned by French Vivendi)
. So far, the biggest names presented as potential buyers of the media giant are
Microsoft
and its arch-rival
Apple
.
Apple's position, according to rumours, is closer to an actual deal than that of Microsoft's. According to
New York Post
article, Microsoft has been "poking around, kicking the tires" and has had conversations with the Vivendi executives. Meanwhile, Apple's rumours seem to be more deep-rooted and there's even a alleged pricetag, $6 billion, that Apple would be ready to pay for the UMG.
Both companies have been extending their tentacles towards people's living rooms over the last couple of years and by acquiring the UMG, the reach would be in much, much bigger scale. WMA-only audio CDs, anyone?-)
More information:

New York Post
Reuters