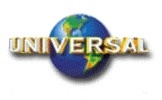 World's largest record company,
Universal Music Group
(part of French media giant Vivendi)
has sued other media giant, German
Bertelsmann
, claiming that Bertelsmann aided
Napster
in copyright infringements by funding the start-up.
Universal joins in the case with group of music publishers who originally sued Bertelsmann for the same reason in February, this year. Universal Music Group is seeking for $150,000 per illegally distributed song -- the maximum amount the controversial
DMCA
law allows.
Well, for consumer point of view, it is finally nice to see equal-sized opponents in the ring, instead of the usual scenario during the last couple of year: in one corner, a poor student in his worn jeans and in one corner, a multi-billion dollar media giant. But as usual, the only ones winning in this case, however it ends up, are American lawyers..
Source: AtNewYork.com