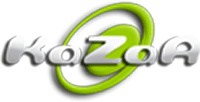 District judge Stephen Wilson has dismissed a lawsuit brought up by the owner of the file-sharing application
Kazaa
against the major record labels. In suit,
Sharman Networks
claimed that record labels violated the
Sherman Act
by not licensing their content to Sharman Networks.
In its lawsuit, Sharman claimed that it and its partner,
Altnet
, tried repeatedly to gain licenses from record labels in order to sell digital music content through Kazaa. However, Altnet was not part of the lawsuit. Judge concluded that
"Altnet, not Sharman, is the primary target of the conduct alleged and would suffer the principal injury. Accordingly, Altnet has the greatest motivation to enforce the antitrust laws in the form of a private claim, thereby further diminishing any justification for allowing Sharman to do so."
Source: News.com