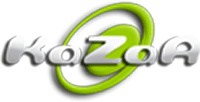 Owner of
P2P
network
Kazaa
,
Sharman Networks
, and its affiliate company,
Altnet
, have founded an open, cross-industry "alliance" -- or "open discussion group" as they also describe it -- that has a rather interesting agenda: creating a legit P2P business together with record labels and other content owners.
Their plan is nothing new in the industry, P2P legend
Napster
offered back in 2001 to pay $1 billion to record labels
if they would allow it to create a legit business by licensing content to its P2P network.
The group,
Distributed Computing Industry Alliance
, is currently in its early stages and really functions only as Sharman's spokesgroup as it doesn't have any content provider members or any other big P2P players as members -- most of the big P2P networks are part of group called
P2P United
that has started lobbying for forced content licensing in the U.S.
DCIA estimates that if content owners would license their material to P2P networks, P2P networks could generate revenue of $900 million per month for record labels alone.
Souce: ZDNet