Sony revealed some details about its upcoming handheld game machine, dubbed as PSP or Playstation Portable.
Current design version, which may or may not look like the final version due by the end of the year 2004, uses storage media dubbed as
UMD
(Universal Media Disc)
which holds appx. 1.8GB of storage space. Each disc will carry a region coding, copy-protection mechanism and each disc will have its own individual identification number as well.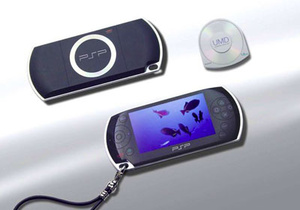 Device will include two processors, both based on
MIPS R4000
core. PSP will support Dolby 7.1 surround audio, AAC, MP3 and Sony's own ATRAC3 as audio formats and will also support MPEG-4 H.264 for video.
Source: TheRegister