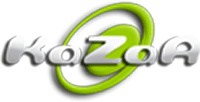 Sharman Networks
, the company which owns
Kazaa
p2p application, is planning to launch a big scale "offline" advertising campaign next week, running ads in traditional print media.
With the ads, Sharman tries to encourage P2P users and other netizens to defend their rights to use P2P networks
(which itself are not illegal, but when a user distributes -- i.e. puts the file in his/her shared folder for people to download -- copyrighted material, that is considered to be illegal in most of the countries)
and to also get the decision makers and record labels to understand the message Sharman has been trying to persuade: put it there with reasonable price and people will pay for it.
Sharman and other P2P networks have called lawmakers to change the current entertainment licensing laws in a way that it would force content owners to license their material with fixed price to anyone who's willing to distribute it. It seems that forcing media companies to do this is the only way P2P networks will ever get into legal music and movie distribution business with the major record labels and movie studios.
Sharman's print campaign is scheduled to begin on November 19th in United States.
More information:

ZDNet
PC World